Holidays for active aficionados
Horse-Riding and Family Hotel Haflingerhof, Holidays in Tyrol for Active Aficionados
In the heart of the Kitzbühel Alps, our 3-star Hotel Haflingerhof is located shortly before Auffach, the last village of the Wildschönau high valley. This makes it easy for us to offer our guests vacations in close touch with nature for the entire family as well as for all horse-riding enthusiasts in the atmosphere of the Kitzbühel Alps – typically "Tyrolean". In order to implement this attribute in a modern way, however, a high level of creativity as well as down-to-earthness is necessary.
Your advantages in the Hotel Haflingerhof in Wildschönau
Horse-Riding Holidays in Tyrol
At our 3-star hotel at the beautiful Wildschönau, all generations feel right at home. The hotel's own riding stable, adjacent to the house, cheers the hearts of all children, but also enthusiastic riders, as well as those who aspire to become, enjoy the company of our good-natured and persistent Haflinger horses.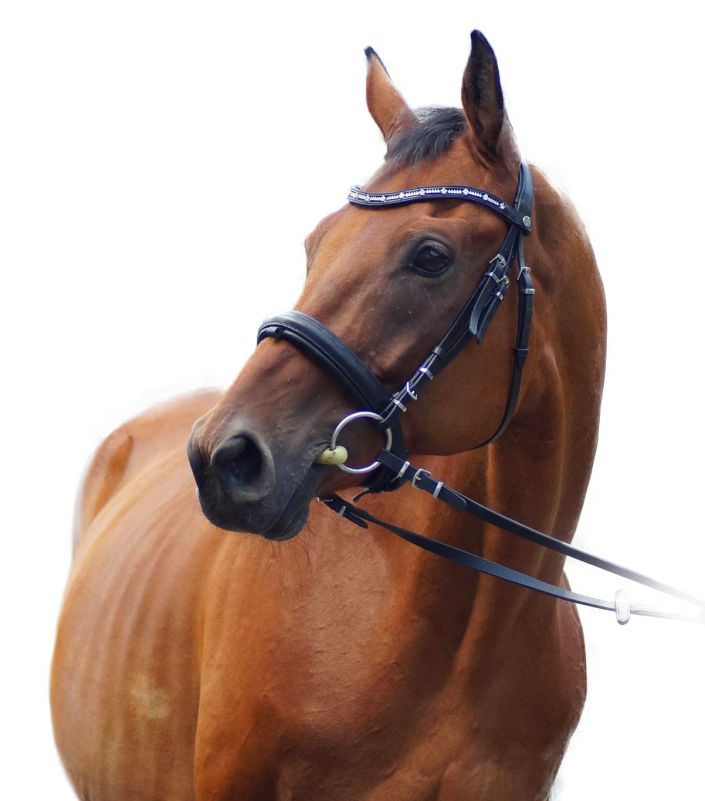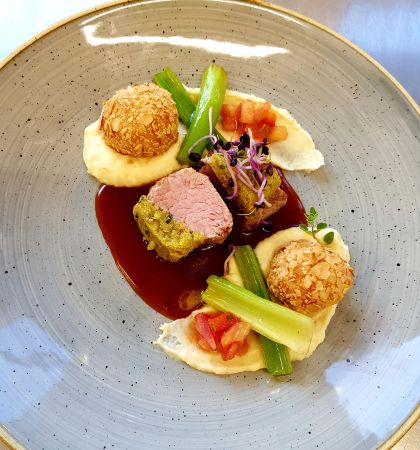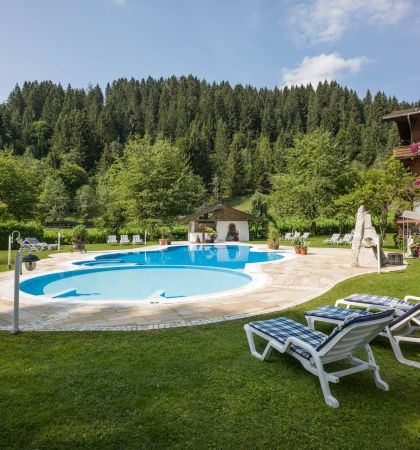 Local Specialities a the Hotel's Restaurant
You will also enjoy culinary highlights that mostly come from the region and are processed in a creative way by our maestro of the stove and his team. Herbs and lettuce come from the Haflingerhof's own vegetable garden, Tyrolean and international delights are prepared with love for pampered palates.
Here at the Haflingerhof in the Wildschönau, delight far exceeds culinary art. For us, delight is also found in the humid warmth of the steam bath that envelops the entire body, a sauna session or resting on a lounger afterwards.
Delight further means playing a round of table tennis with the kids, engaging in a nice conversation at the bar, or concluding the family vacation in the spaciousness of our family rooms and suites.
Adventure & Fun
in the snow
Hotel in the "Ski Juwel" Ski Resort, Wildschönau
Your search for the perfect Hotel in the Ski Juwel skiing area has come to an end. Our ski hotel in the Wildschönau is located shortly before Auffach, where the bottom station of the new 8-person Schatzbergbahn lift grants you access to Tyrol's top 10 skiing area. Paired with our skier benefits, a great winter vacation awaits you!
Ski-Holidays in the Hotel Haflingerhof
- Hotel can be reached from the ski slopes
- Ski bus directly from the hotel (3-minute drive)
- Cross-country ski track behind the hotel